Dx&Vx Expects to Receive Benefits from Ministry of Welfare as "Key Business Areas Include Early Cancer Screening and AI-based Personalized Medicine"
2023.09.07
The budget plan of the Ministry of Health and Welfare of the Republic of Korea has been set at KRW 122,453.8 billion for next year, with the bio and healthcare sector garnering attention. Dx&Vx is expected to benefit from the upcoming budget plan, as early detection of the top 10 cancers, AI-based personalized medicine, and vaccine development are its main business areas. Founded upon precision medicine-based genomic diagnostics business and in vitro diagnostics R&D business, the company is now expanding into a total bio-healthcare business centered on microbiome solutions, AI-based companion diagnostics, and new drug and therapeutic agent development.

This strategy is expected to benefit from the government policy to strengthen competitiveness in the vaccine raw material market and increase investment in bio-digital health R&D. The Korean ARPA-H project is a costly and challenging R&D project aimed at innovating Korea's pharmaceutical and healthcare sectors, with vaccine development and production, early detection of the top 10 cancers, and AI-based personalized medicine among others as the key goals. This is aligned with Dx&Vx's main business areas, which may potentially be further developed as a result. Dx&Vx is advancing into precision medicine-based bio-healthcare and pharmaceutical sectors, with plans to attract more investment along with the increases in the government's R&D budget. These efforts are expected to lead to a greater competitive advantage in the vaccine raw material market and growth in bio-digital health R&D and drug development. Furthermore, vaccine development, precision diagnostics, and AI-based personalized medicine, which are the core objectives of the Korean ARPA-H project, are already the focus of Dx&Vx's business pursuits, and the growth of these business areas is expected to be even more pronounced. ◆Developing new drugs based on reviews of in- and out-licensing Currently, Dx&Vx is developing new drugs through in-house drug development projects and reviews of in- and out-licensing of effective candidates. It has been achieving tangible results through collaborations in distribution of a wide variety of products and diagnostic kits that use microbiomes, open innovation related to drug development, and joint investment in pipelines.

In fact, Dx&Vx announced this past June that it will be in-licensing the patented technologies for the microbial strains, Bacillus coagulans and Lactobacillus plantarum, registered by the COREE Group in China. Bacillus coagulans has been proven to effectively enhance immune function and inhibit bacterial proliferation, while Lactobacillus plantarum has an antioxidant effect and regulates the gut microbiome to promote the growth of beneficial bacteria and inhibit harmful bacteria. Their excellent effectiveness in activating the immune system and antioxidant functions in animal models were confirmed after more than 5 years of research following the successful isolation of the strains from dairy products and white kimchi, respectively, under the leadership of the COREE Group Microbiome Research Center. Through the in-licensing, Dx&Vx will acquire the rights to use the patented strains and commercialization rights. In order to target the Chinese health food market, valued at around KRW 50 trillion, the company plans to register dietary supplements subject to individual approval in China and Korea and ultimately expand into the field of therapeutic products using fungi following additional clinical trials and development efforts. Through Korea Biopharm and its Chinese subsidiary, Dx&Vx will build a mass production system for raw materials and products in China and supply them to the global market including Korea and China. Moreover, the company is pursuing digital transformation to utilize individual precision medical information based on some 400,000 cases of data, which is the largest in Korea, that have accumulated through prenatal and postnatal clinical genomic testing services, which was launched for the first time in Korea. It is also prolific in R&D projects aimed at identifying the causes of severe diseases and intractable diseases and providing personalized precision medicine services. In June 2023, Dx&Vx was selected as the lead research institute for the Sensor Development for Early Diagnosis of Adult Diseases, a national project aimed at convergence of biotechnology and system semiconductors conducted with KRW 4.6 billion funded by the Ministry of Trade, Industry and Energy. The project focuses on developing non-invasive sensor systems and cartridges for early diagnosis of adult diseases such as diabetes, hypertension, prostate cancer, and bladder cancer. Through this R&D project, Dx&Vx is expected to grow into a global company offering total healthcare services by providing digital healthcare systems and developing new drugs and therapeutic agents based on the discovery of biomarkers. ◆Partnering with the COREE Group to target the Chinese antibiotic market Dx&Vx plans to accelerate the development of vaccines and target overseas markets. To this end, Dx&Vx signed a contract with POSTECH Industry-University Cooperation Group last month to research and develop membrane processes for manufacturing gene-containing lipid nanoparticles for gene therapy and vaccines and a color nanoparticle manufacturing process for diagnostics. Through this research, the company will be able to secure world-class technology in relation to the methods and devices for the manufacture of lipid nanoparticles (LNPs), which are used as a delivery system for messenger ribohexane (RNA) vaccines and therapeutics. LNPs are carriers that can safely transport mRNA to target tissues and cells. It is a core technology applied to drug delivery systems for vaccines and new drugs to be delivered into the human body for the drug action to take place. As the top pharmaceutical companies have pre-empted international patents related to LNPs, this R&D is expected to enable Dx&Vx to secure its own technology and Korea to take a step closer to gaining vaccine sovereignty. By acquiring the technology necessary for manufacturing and mass-producing LNPs as well as manufacturing devices required for the production process, it will be possible to apply them to the vaccine production process in the future.

Dx&Vx is set to pursue market development abroad. It has already begun marketing and selling medicines under its own brand in China, the world's No. 1 antibiotic market, in partnership with the COREE Group. Dx&VxB recently signed an agreement with the Chinese pharmaceutical company, Sinopharm Shantou Jinshi Pharmaceutical, to be the exclusive distributor of azithromycin antibiotics through an affiliate of the COREE Group. Jinshi Pharmaceutical, a member of Sinopharm, which is the largest state-owned pharmaceutical group in China, is a marketing authorization holder (MAH) for pharmaceuticals in China and will produce and supply the azithromycin antibiotics. The antibiotics will be distributed in the Chinese market by a Chinese affiliate of the COREE Group that holds a GSP, a drug distribution license in China. As a result, Dx&VxBJ will receive a deposit of KRW 1 billion after establishing a local marketing and sales network and a monthly fee for the use of the Dx&Vx trademark. Dx&Vx plans to use the antibiotics under its own brand as the entry point for the Chinese healthcare market and expand its portfolio to include a number of basic pharmaceutical lineups, best-in-class products, and new drugs in the future. An official from Dx&Vx said, "We are focusing on securing new pipelines following the development of anticancer drugs with Oxford Vacmedix and an eye disease treatment pipeline with Avixgen." ◆Appointment of Kwon Kyu-chan, head of New Drug Development, as CEO and establishment of Clinical Development Division DX&VX is accelerating its drug development efforts with the appointment of Kwon Kyu-chan, head of R&D, as CEO.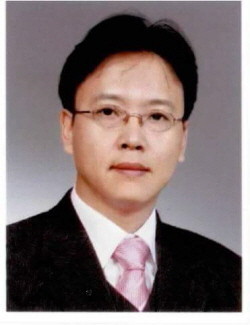 Dx&Vx held an extraordinary general meeting of shareholders and board meeting on August 18 to elect Kwon Kyu-chan as CEO. With expertise in business development and R&D, Mr. Kwon will spearhead the rapid growth of the company, alongside CEO Lee Yong-gu, a global sales expert. CEO Kwon is considered one of Korea's leading global drug development experts with the extensive experience and achievements in bio research and global RA he has gained while serving as a senior researcher at LG Chem, head of the RA Team at LG Life Sciences, head of Bio Research at Daewoong Pharmaceutical, and head of the Global Business at Hanmi Pharmaceutical. He has obtained more than a hundred global drug marketing approvals, including the US FDA approval of Rolvedon, Hanmi Pharmaceutical's first biologic in the field of anticancer, US FDA approval of Hyaluma and Esomezole, as well as more than twenty cases of marketing approval in Europe including Triaxsone and Pidogul, and the marketing approval of Tamsulosin in Japan, and led overseas sales operations. As the head of R&D at Dx&Vx, Mr. Kwon recently established a new drug research division and a clinical development division to strengthen drug development capabilities and generate research results for the existing pipelines early on. This has contributed to the aggressive in-house development of new drugs, including anticancer drugs, and speedy progress in clinical studies and accelerated global market development for the existing pipelines, including those of the recently acquired Avixgen. The Clinical Development Division is composed of a clinical team dedicated to conducting domestic and international clinical trials and an RA team that handles domestic and international regulatory affairs and supports commercialization, while the Business Development Division is in charge of global business development, including the formation of strategic partnerships with leading pharmaceutical and biotech companies abroad. The establishment of the new organization has considerable strategic significance in that the company will actively pursue the in-house development of new drugs, including anticancer drugs, by strengthening its R&D capabilities related to new drugs. With Mr. Kwon and researchers who led the development and US FDA marketing approval of Rolvedon, a long-acting biologic for neutropenia therapy joining Dx&Vx, it is expected that the company will be able to bring forth other global new drugs. Source: News Prime (영문명 확실치 않음… 검색 불가) URL: http://www.newsprime.co.kr/news/article/?no=612291