Machang Music & Pictures
Arts for life
Production of analogue music and art, and global
healing art project using these

View the website

Machang Studio
Production and sale of music for newborns based on a variety of genres such as  jazz, classical, and rhythm & blues and healing music.
Studio Meditation With a Pencil
A 2D animation studio with a traditional feel where analogue feelings are drawn out with a pencil.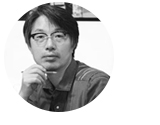 AHN, Jae-Hoon
Director
In 2003 directed 'Mucha Lucha (Season 2) TV series / Warner Brothers.
First showing of [Sojunghan Na-ui Ggum] (My Precious Dream) at the 15th Busan International Film Festival in 2010.
In 2012-2013 created the Korean short stories Spring Spring / Lucky Day / Buckwheat Flowers.
From 2014-present has been creating Korean short stories Shower / Shaman's Story.
In 2015 judged at the Taiwan Animation Festival.
Contents Diversity
Children's animations contents planning / production (art therapy research).
Producing educational animation film for adolescents.
Global fantasy animation.

Address
Machang Studio
54-3, Bongeunsa-ro 105 gil, Gangnam-gu,
Seoul, Korea
(+82 2-545-8517)
Click here to contact