U-SCM
We established the world's first Item Level Tracking integrated solution by introducing RFID technology in production, logistics, and distribution processes, and we lead u-SCM through inter-industrial linkage and expansion.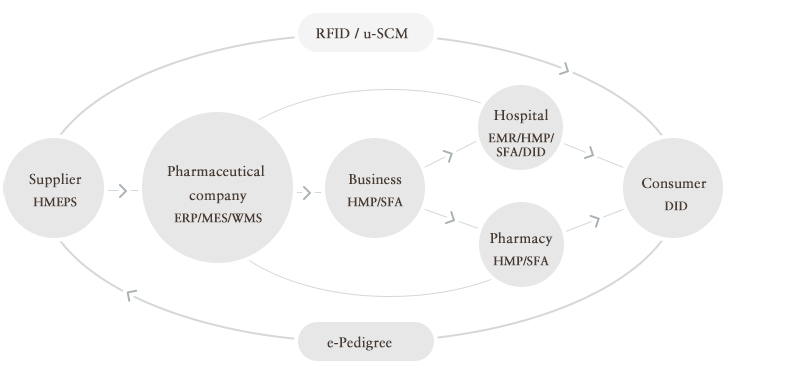 HMEPS : Hanmi Pharmaceutical e-Procurement System
ERP : Enterprise Resource Planning
MES : Manufacturing Execution System
WMS : Warehouse Management System
HMP : Hanmi Medical Portal

SFA : Sales Force Automation
RFID : Radio Frequency Identification
EMR : Electronic Medical Recode
DID : Digital Information Display

Smart Phone Office Solution

Reducing management costs
- Reduce office rent and operating costs due to the withdrawal of regional operations offices
Transparent operation
- Monitor work movements through GPS during business hour
Increase revenue and revenue
- Expand hours due to direct commuting on-site
Real-time management
- Realize customer visits, cost processing, orders, and real-time inventory management
SFA(Sales Force Automation)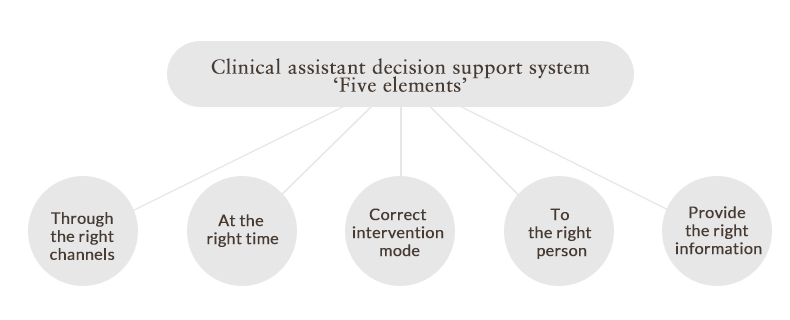 COREE CDSS APP
AI Pad-Based CDSS to prescribe based on patient's diagnosis and examination data
- Clinical Decision Support System (CDSS) is a medical information technology application system based on human-computer interaction.

- It is designed to provide clinical assistant decision support for doctors and other health practitioners, and to assist in clinical decision making through data, models, and so on.
Customized diet APP that reflects ingredients information, nutrient information, and health conditions
Address
Beijing Hanmi IT
CHINA
Building 8 No.2 Zhuyuan Second Street Shunyi District, Beijing
+86 10 8048 9293